Last Updated on January 13, 2023 by Cassandra Nostredame
Despite its scenic beauty and natural wildlife, there is a limited amount of information available about off-grid living in Washington State. Part of this is because of the cost of land and the permitting requirements in the state. While areas like Seattle are known for being expensive, there are sections of the state like Marblemount where you can live off-grid without having to head to eastern Washington.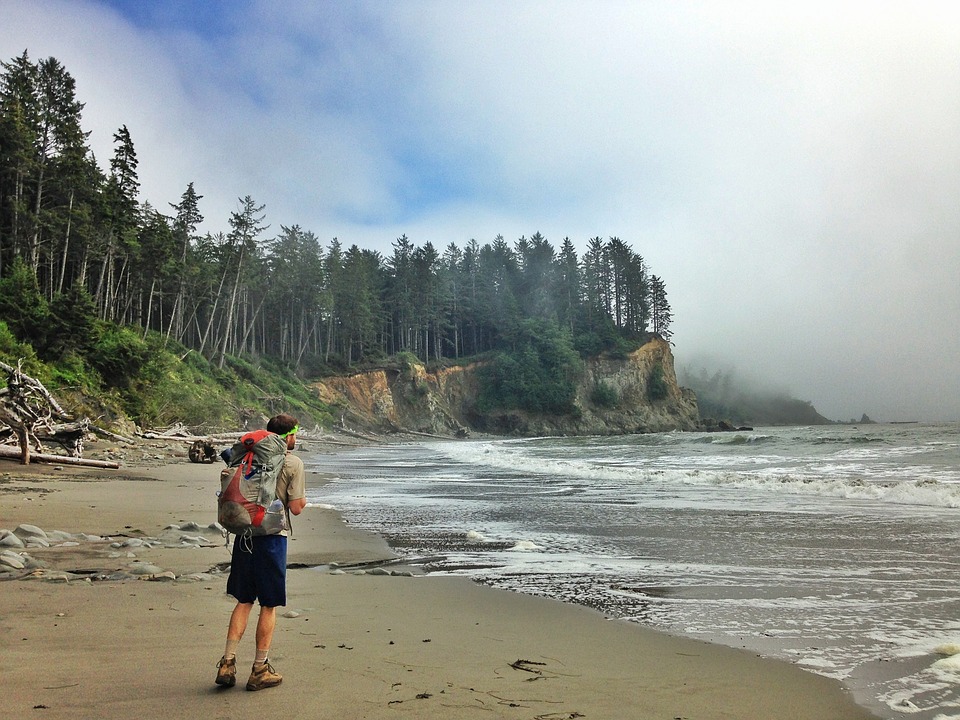 If you are interested in learning more about off-grid living, then take this opportunity to delve deeper into the subject by reading our other articles on the subject as well.
Is Off-Grid Living in Washington State Right for You?
There are a number of things that Washington State has going for it. If you are in western Washington, you can enjoy a mild, temperate climate throughout the year. Abundant wildlife and plant life makes it easy to forage for food or live off the land. Plus, any area that is north of Seattle is within about an hour's drive of I-5. You can live off-grid, but still have access to hospitals, schools and the grocery store if you need to.
One of my favorite off-grid destinations in Washington State is the Cascade River Community Club. This club consists of a little over 400 properties that are all off-grid. Residents use generators or solar panels to generate their own electricity. Unlike much of Washington State, there are actually properties available for under $10,000 on a regular basis.
The only downsides to the Cascade River Community Club are generally the same as the rest of Washington State. You have to have a permit to build, and your house has to be a) an actual, permitted house and b) at least 200 square feet if you want to live in it. Luckily, these requirements are fairly easy to accomplish. In the last few years, there have been multiple properties listed with septic tanks and 200+ square feet cabins for around $20,000 to $30,000. The only other potential problem? While Washington State lets you do things like collect rainwater, the Cascade River Community Club has a no livestock policy. Once you are a part of the park, you could always run for a board position and work to change this policy, but there are no livestock animals other than horses allowed at the moment.
Since the Cascade River Community Club is placed next to national forests and logging land, it really feels like you are in the middle of nowhere—and, in actuality, you are. The town of Marblemount is only four miles down the road, so you can get your propane, gas and a meal there. While some people work in Marblemount, others drive about 20 to 30 minutes away to Concrete for their jobs. There are starting to be more and more freelancers in the area because T-Mobile installed a cell tower that serves the park. For these individuals, off-grid living in Washington State is like early retirement. They get to work online from the comfort of their off-grid cabin. After work, they can forage for food, grow plants, hike or kayak in the woods around them.
Benefits and Drawbacks of Off-Grid Living in Washington State
If you want to start off-grid living in Washington State, you had better be prepared for rain. The Olympic Peninsula is the only temperate rain forest in North America, and the western sides of the Cascades has mild, humid temperatures. The good news is that this means that winter temperatures are fairly moderate. Even in Marblemount's Cascade River Club, there are generally only a few days of snow.
If you choose to live off-grid in the state, you still have to get residential permits. Luckily, it costs only a few hundred dollars to permit a cabin. You will also need to have a permitted septic tank, but there are properties that already have septic tanks and buildings on them. While buildings are permitted, there are more lenient laws for homeschooling. As long as you meet the requirements for notifying the school district and showing your student's progress, you can homeschool your child without a problem and many parents choose to go this route.
Unlike other parts of the country, rainwater harvesting is encouraged in the state. The state of Washington has surprisingly low taxes. Its tax burden is the 35th lowest in the country and there is no income tax. Plus, the state has fairly low health insurance costs with many low-income residents paying a low price to nothing each month for their health insurance.
Farm animals can be raised in the state, although not in the Cascade River Community Club. Luckily, hunting and fishing are easy options for residents in the community. There are also plenty of places where you can forage for berries, plants, mushrooms and seaweed.
In terms of cost of living, Washington State is more expensive than most places. The good news is that off-grid residents can escape some of these costs. If you enjoy off-grid living in Washington State, you can use your own trees to heat your home. Electricity can be created through solar panels or generators, which tends to be much more affordable than living on-grid—we only spend about $20 a month for our electrical generator and $10 a month for our propane shower. The Cascade River Community Club also provides water and garbage services in their fee, which currently works out to about $60 a month.
Politically, the state is known for being liberal, but rural areas tend to be more conservative. If you are living off-grid in Washington, you end up with the best of both worlds in a way. Your rural oasis includes the general liberal temperament of the state, but also many conservatives as well. No matter what your viewpoint, you can find like-minded people around you.
If you are looking for off-grid living in Washington State, freelancing is a good business to consider. In Marblemount, there is internet available through T-Mobile. The town itself has free wi-fi at the community center. Recently, the caboose in town opened up as a co-working and shared workspace, so there are plenty of options for freelancers. If you are a freelancer, then this area would be one of the best spots in the country for off-grid living.